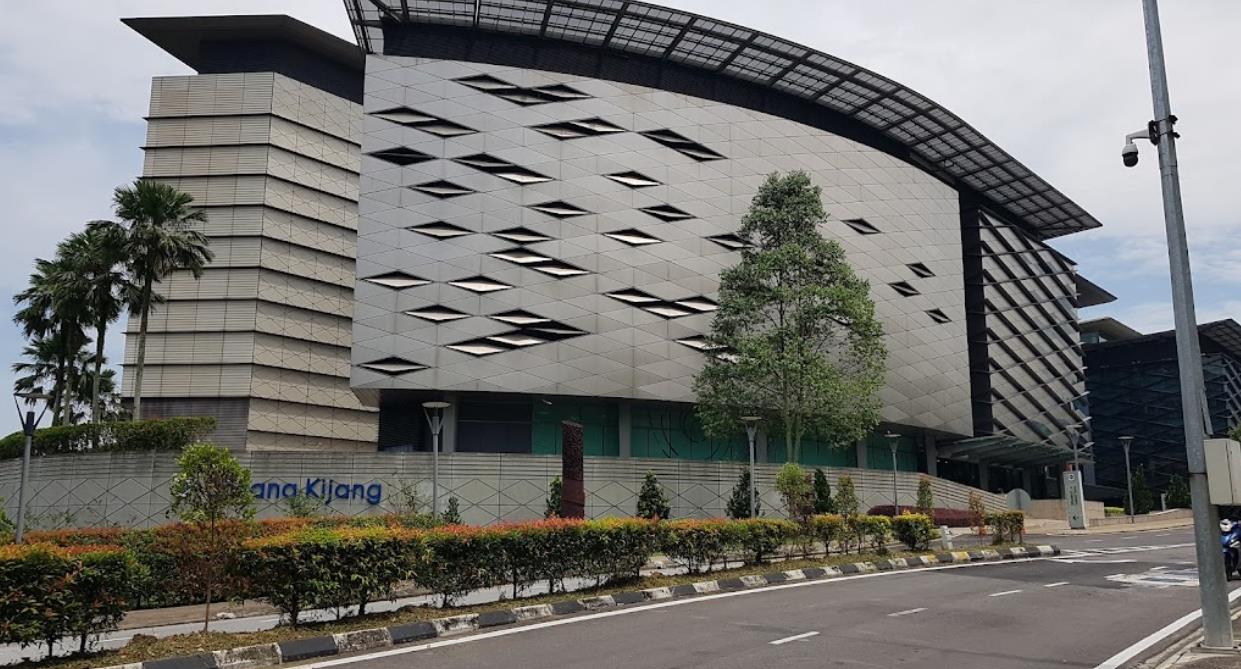 Hotel
Hotel Recommendations 
1. Sunway Putra Hotel (⭐⭐⭐⭐⭐)
Address: 100 Jalan Putra, 50350 Kuala Lumpur
Contact Number: 03-40409888
2. Seri Pacific Hotel (⭐⭐⭐⭐)
Address: Jalan Putra, Chow Kit, 50350 Kuala Lumpur
Contact Number: 03-40425555
3. Sheraton Imperial Kuala Lumpur Hotel (⭐⭐⭐⭐⭐)
Jalan Sultan Ismail, Kuala Lumpur 50250 Malaysia
Contact Number: 03-27179900
4. Hilton Garden Inn Kuala Lumpur Jalan Tuanku Abdul Rahman North (⭐⭐⭐⭐)
Address: 449, Jalan Tuanku Abdul Rahman, Kuala Lumpur 50100 Malaysia
Contact Number: 03-27788888
5. Concorde Hotel Kuala Lumpur (⭐⭐⭐⭐)
Address: Concorde Hotel Kuala Lumpur 2 Jalan Sultan Ismail Golden Triangle, Kuala Lumpur 50250 Malaysia
Contact Number: 03-21442200
6. Hotel Stripes Kuala Lumpur, Autograph Collection (⭐⭐⭐⭐⭐)
Address: No.25 Jalan Kamunting, Kuala Lumpur 50300 Malaysia
Contact Number: 03-20380000
7. Swiss Garden Hotel - Bukit Bintang Kuala Lumpur (⭐⭐⭐⭐)
Address: 117 Jalan Pudu, Kuala Lumpur 55100 Malaysia
Contact Number: 03-21413333
8. DoubleTree by Hilton Hotel Kuala Lumpur (⭐⭐⭐⭐⭐)
Address: 348 Jalan Tun Razak, Kuala Lumpur 50400 Malaysia
Contact Number: 03-21727272
9. Hilton Kuala Lumpur (⭐⭐⭐⭐⭐)
Address: 3 Jalan Stesen Sentral, Kuala Lumpur 50470 Malaysia
Contact Number: 03-22642264
10. Le Méridien (⭐⭐⭐⭐⭐)
Address: 2, Jalan Stesen Sentral, Kuala Lumpur Sentral, 50470 Kuala Lumpur
Contact Number: 03-22637888
11. The St. Regis Kuala Lumpur (⭐⭐⭐⭐⭐)
Address: No. 6 Jalan Stesen Sentral Kuala Lumpur Sentral, Kuala Lumpur 50470 Malaysia
Contact Number: 03-27271111
12. Aloft Kuala Lumpur Sentral (⭐⭐⭐⭐)
Address: 5, Jalan Stesen Sentral Kuala Lumpur Sentral, Kuala Lumpur 50470 Malaysia
Contact Number: 03-27231188
13. The Majestic Hotel Kuala Lumpur (⭐⭐⭐⭐⭐)
Address: No 5, Jalan Sultan Hishamuddin, Kuala Lumpur 50000 Malaysia
Contact Number: 03-27858000
Note: All hotels require to take taxi to the venue. There is no hotels nearby venue as walking distance. It takes around 5 to 8 mins without traffic, but advise to prepare 15 mins in the morning for peak hour.
Visa
APSCA is not a legal entity in Malaysia, hence we are unable to issue invitation letters for applying conference/business visa. We encourage you to apply tourist eVisa .
Below are the documents that need to be scanned and uploaded with your application.
Passport sized studio photo.
Passport biodata page with passport validity more than six (6) months from travel date to Malaysia.
Confirmed return flight booking.
Proof of accommodation.
Apply eVisa online: https://malaysiavisa.imi.gov.my/evisa/evisa.jsp
For more information about eVisa, please visit: https://www.imi.gov.my/index.php/en/main-services/visa/evisa-en/
Transport